Trends in Hardwood Patterns
Our favorite gorgeous hardwood floors are classic, durable, and offer stunning natural beauty. When you use a chic patterned layout for the actual planks, you've got the recipe for a floor that will create an unforgettable room with high visual interest. So which layout patterns are on-trend right now, and what hardwood designs look best in a traditional home, a transitional home, or one with a more contemporary vibe? We have all the attractive styles and species in our The Carpet Factory Super Store showroom that you need to capture these trends in hardwood patterns:
Diagonal Stripe – For this visually-captivating layout, the hardwood planks are installed from the corners as opposed to installing the flooring straight along the wall. A diagonal stripe is great for small rooms since it creates the illusion of a broader, more open space. If you are interested in this layout design, it can increase material and labor costs since it requires more material to be cut to size. The diagonal stripe design is a good fit for any home, from traditional to contemporary.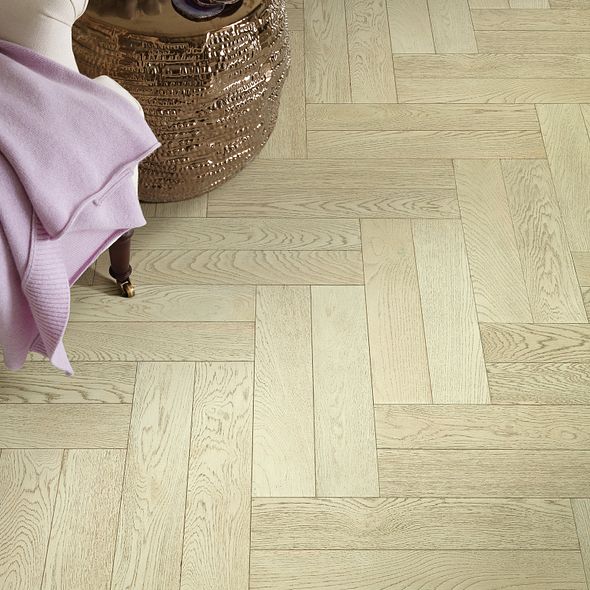 Herringbone – The herringbone plank pattern is created from vertical rows of slanting lines meeting at a 90-degree angle, forming either a V or an inverted V. This hardwood layout is especially striking when seeing the contrasts of wood colors, grains, and textures laid out side by side. Herringbone is a beautiful flooring design for a traditional or transitional home and will depend on the pattern and room size to ensure that it's an appropriate fit.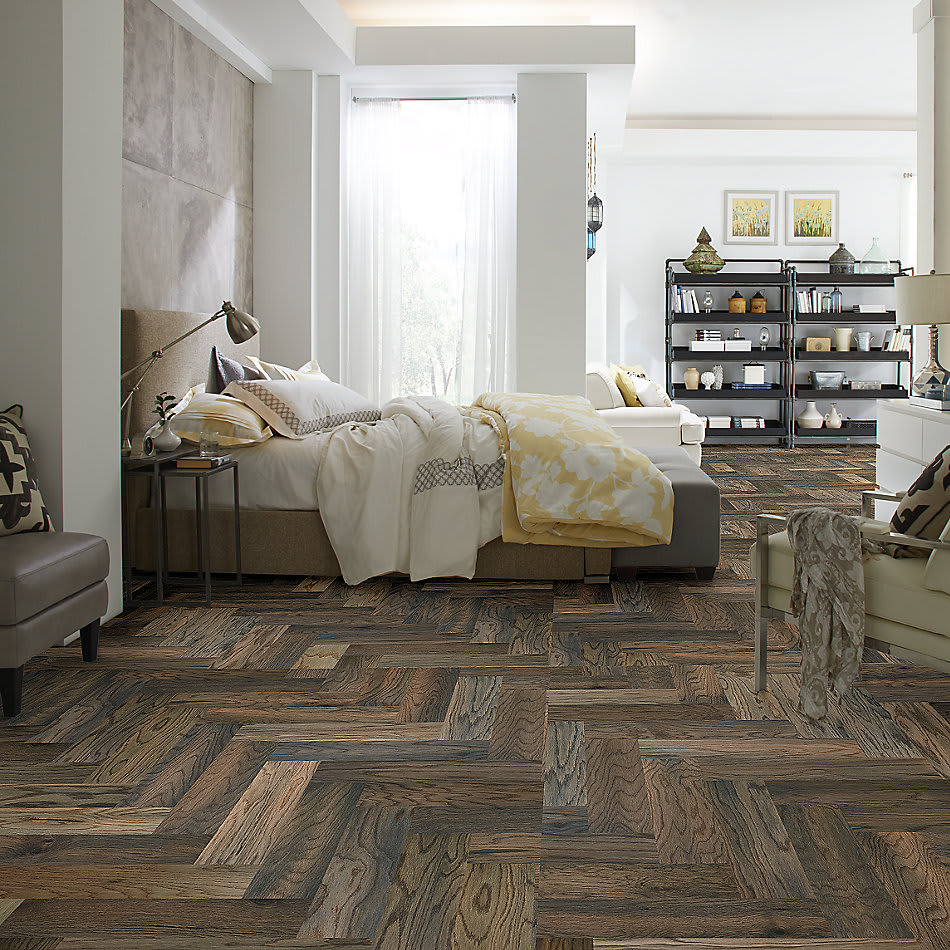 Chevron – Like the herringbone design, the popular chevron pattern relies on adjoining vertical rows of slanting wood. However, in the chevron design, each piece joins at a 45-degree angle. Again, the contrasts in color, texture, and grain will give the finished floors plenty of exciting flair. The chevron design is timeless and can hold its own in a home with any décor.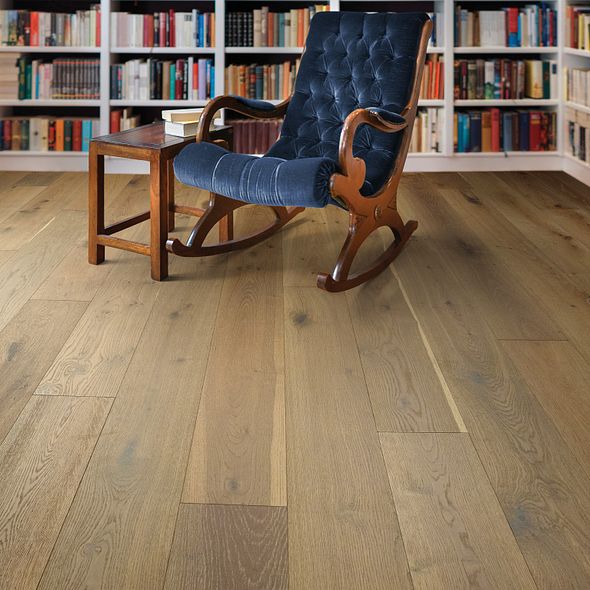 Wider, Longer Planks – Traditionally, hardwood flooring was available in shorter, thinner planks. If you're looking for a bold look to your wood floors, longer, wider planks are the way to go! Not only do they make your room look larger, but they also make it look more inviting. Manufacturers have been making larger plank formats to answer this trend's call over the past few years. Wider, longer plank hardwood flooring has a casual, open appeal that particularly suits transitional and contemporary homes.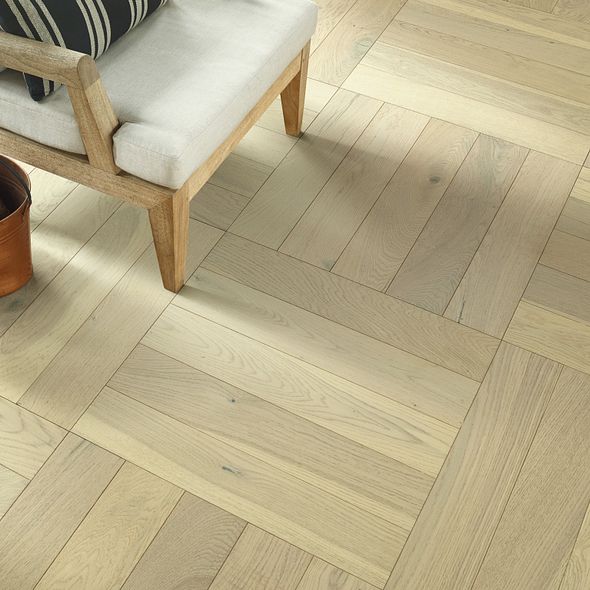 Parquet – Thanks to the popularity of mid-century modern homes, parquet flooring has experienced a resurgence of interest from many homeowners. Parquet is a wood tile created by arranging small pieces of hardwood in repeating patterns. They have a distinctive, retro 3D look and feel. Parquet flooring is an excellent choice for transitional-style homes.
Take some time to consider if one of these hardwood pattern trends is a great fit for your home and bring your ideas to our The Carpet Factory Super Store showroom in St. John's, NL. Our experts are ready to help you narrow your hardwood shopping and assist your journey in any way we can!